It's Always Sunny in Philadelphia: Season 15
(2021)
Where to watch
Buy from $1.99
Buy from $1.99
Buy from $1.99
You might also like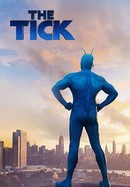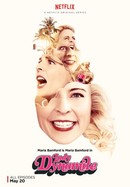 Rate And Review
It's Always Sunny in Philadelphia: Season 15 Videos
It's Always Sunny in Philadelphia: Season 15 Photos
Audience Reviews for It's Always Sunny in Philadelphia: Season 15
Always hilarious, love every show, they consistently make me laugh.

Best show on TV, they keep bringing it every season!

I was seriously concerned at the start of this season that it was going to continue the downward spiral of Season 14. Then they went to Ireland. The second half of the season saw life breathed into the show once again with some decent humor and good character work.

Compact but lovely, it answered personal questions of the characters, it had some funny moments and as always responded to current times

Pretty trash honestly. Still Sunny so perhaps worth watching once through if you're a big fan but honestly it feels like a completely different program with simulacra of the original characters.

Not sure if they've run out of all their best ideas, or if becoming better men and fathers has made them soft, or if they've become more scared of PC culture, more acculturated into hollywood mainstream culture. Whatever it is. This season just lacks any teeth to it, and it largely feels forced or even weirdly self righteous at times. It sadly just feels tired and run down. Maybe next season will be better, but this really begs the question if there should even be another. A lot of the episodes failed to keep my attention.

Seems forced, like writing an essay on the way to school to fake your way through a presentation. This season lacks wit, and charm.

Great season. Definitely a step up from season 14 and addresses modern issues without jeopardizing the comedy of the show, Actually adding the gags most of the time its used. Also most emotional the show has been to date.

Charlie Day's performance while his character is taking care of his father's wishes was great. With the exception of two other scenes by Glenn and Danny...this season was a complete bust.

I really hope this was "the gang manipulates their way to Ireland".More than likely it's "the gang desperately tries to win an award part 17". The show just can't be itself anymore. I remember being sad after the Dennis is a dad episode believing the show was coming to an end. Looking back i wish it had. It would've been the perfect time and way to end the show. They had a great run. Definitely one of my favorites. But it's time to move on.