American Horror Story: Double Feature
(2021)
Where to watch
Buy from $1.99
Subscription
Buy from $1.99
Buy from $1.99
You might also like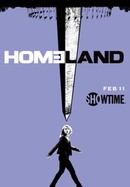 Rate And Review
American Horror Story: Double Feature Videos
American Horror Story: Double Feature Photos
News & Interviews for American Horror Story: Double Feature
Audience Reviews for American Horror Story: Double Feature
The only thing that kept me watching was the cast and the hope it would get better. Have the critics been paid to score highly for this season. I feel as though I'm missing something

After skipping a couple of seasons, Double Feature was a treat to step back into! They've really concentrated what makes AHS great and started branching out in terms of thematic material. It manages to be campy while at the same time not buckling under the weight of its own clichés like Carnival. Highly recommended!

Of course, make the girls and gays pregnant, you couldn't have done it to a straight rugby player, right? Just another mess with full of clichés, I'm wondering how they approve production and budget for AHS.

First half of the season was good but the ending felt rushed and wasn't very well thought out could of used a few more episodes. Second half was terrible the worst half series I have ever watched very disappointing they copied a story that has been done over so many times in other shows and movies was like a terrible horror movie that has been done on a low budget that you don't want to finish but you watch it til the ending as you are hoping it will come good but it didn't!

As much as I absolutely love American Horror Story this was the worst season. The season had 2 stories in one (red tide and death valley) - that might sound amazing at first but I feel that each story deserved their own 10 episodes. It leaves you with so many unanswered questions.

Worst season of any series I have ever watched. Both parts start off with interesting ideas but quickly turns to garbage. The ending of each part seems lazy and unfinished.

Two half-seasons do not a good season make. The problem with both "Red Tide" and "Death Valley" is they start off with SO much promise... and then go off the rails at the end, giving them the feeling that the creators had to wrap things up in a hurry to get it all into their new truncated format, leaving us feeling like we got robbed of two great seasons.

Difícil dar uma nota para uma série que tem duas partes uma com uma ideia genial no qual eu já comentava que uma mudança seria necessária na série, pois a última foi um pouco decepcionante, com um incrível começo usando a temática que há um jeito de alcançar sucesso sem muito esforço, e isso era só tomar uma pílula preta, porém com efeitos colaterais como canibalismo que fez da primeira vez o cara ter que comprar uma carne no açougue, e beber todo seu sangue, foi realmente chocante; além de ter a Sarah Paulson fazendo o papel de uma mendiga realmente assustador, que nem eu a reconhecia. Em todas as temporadas não conseguiria imaginar algo tão bom como essa primeira parte da temporada, digo e repito ideia boa mas a execução péssima, que foi uma pena pois a primeira se sobressaiu tanto no roteiro, personagens memoráveis, sem muito exagero de histórias que ficassem confusas para quem vê, tudo estava ótimo, o terror, aquela coisa que pensamos 'como esse cantor (a) conseguiu ter esse sucesso tão repentinamente?' E a série aproveitou a ideia e foi bem até o momento, com um thriller digno de todos os prêmios. Já a segunda parte foi de partir o coração pois tudo estava ótimo, e pelo título dessa temporada chamado 'Double Feature' nem passava pela minha cabeça que ia ter dois temas diferentes com personagens reformulados a uma nova história, achei que no máximo teria esses temas na mesma temporada mas com os mesmos personagens sem criar uma história totalmente nova, no momento que começou aquela imagem estilo anos 40 eu fiquei com dúvida se era mesmo a 10° temporada, que até pesquisei até confirmar que teria histórias misturadas, pois bem começou de um jeito muito fascinante até cortar para a atualidade com um grupo de adolescentes adultos, que decidem viajar e lá tem seu contato com alienígenas e acabam ficando grávidos todos até os homens, legal mas nada de tão horripilante até aí, pelo menos não pra mim e vou dizer sim aqui o final pois olha só foi a coisa mais decepcionante que assisti, aí tem a alienígena general comandante lá e junto com a Mamie Eisenhower que estava com eles desde o começo fazendo acordos para os Estados Unidos, e a comandante de nome 'Alien Hybrid' mata ela não ao estilo suspense aos poucos mas no fim dá uma facada e pum! Acabou! Sinceramente foi até cômico ou irritante esse final, perdeu a série por pouco numa próxima espero que melhore pois a primeira parte é a única coisa que tiraria de bom disso, pois jogando a real não deveria ter tido uma segunda parte se fosse terminar assim.

First part of latest season was okay. last part of that season is very bizarre disgusting WTF. Seriously if someone is going through mental problems, they should not watch it. What kind of stories is that of last part. After two or three episode I stopped watching final episode. That last part should be called that sci fi alien movie. Not horror at all, just messing with human mind with disgusting sh*t. World is already going through sh*t and I am watching sh*t.Pls make proper story line..You are making people psycho. 🤮

Yikes. I liked a few characters in the first half, but I wouldn't watch it again. The second half with the aliens was just terrible. Worst season by far.