The Handmaid's Tale: Season 4
(2021)
Where to watch
Buy from $1.99
Subscription
Buy from $1.99
Buy from $1.99
You might also like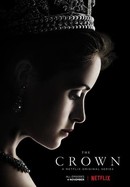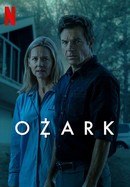 Rate And Review
The Handmaid's Tale: Season 4 Videos
The Handmaid's Tale: Season 4 Photos
News & Interviews for The Handmaid's Tale: Season 4
Audience Reviews for The Handmaid's Tale: Season 4
Show pacing was too slow. They just wanted to set up a final season. Just watch the first and last episodes and proceed to season 5.

So dark but good. Perhaps a cautionary tale for where our society is headed?

Worst season so far. Season 1 was great, and each season has gotten worse since.

Still good, albeit yet another step down from the earlier seasons.

Floja y lenta, se sintió bastante cíclica esta temporada, pensé que nunca iban a mostrar Chicago y apenas lo hicieron, rescato que es la primera vez en toda la serie que un final de temporada no me deja angustiado.

The last few episodes feel a bit rushed. The urge for revenge and violence is slightly uncomfortable. On the other hand it makes the characters more unbelievable: they are not heros, they are messed up and flawed humans beings.

oh, it's really bad. not only this season, but the whole show. first when i started i found it might develop in interesting way. however, we need dystopic shows to forget we already live in one. but, now i can't stop watching it because how bad it is. 1. acting is not good. almost rediculous at some points. especially main two main roles; elisabeth moss and joseph fiennes. the first one is overacting, and the second seems lacking basic acting trainings. ann dowd (aunt lydia) is the only bright spot in the show. 2. chatacters are vastly underdeveloped. especially hurtful is to watch offred (elisabeth moss) who turned out to be accidentally portrayed as a sociopath, with huge swings of mood. in every episode she cries few times, she does two or three things which she should be executed because, but somehow she gets away, and somebody else gets punished instead of her. then she cries again, and plans revenge... which will end up the same way. highly unlikeable character who almost makes the viewers start to like the opposite side. 3. photography is a huge part of the show... but not in a good way. it's used as a tool to make the show likeable and attractive, many times sky shot with central positioning. also, use of colour is pathetically overemphasized. pretty much like nazi or communist regime propaganda design: red, white, black. 4. writing... oh what to say here. here is so many lack of sense and logic that is pure joy to watch. there is barely any connection between elements in the show. i realize even the hard core fans criticize scripts more and more as the show goes on. 5. directing... is there because the show without one cannot be done. almost every episode has different director, but there impossible to tell the difference. sum: my eyes and ears bleed!

I resisted watching season 4 of "Handmaid's Tale" for months after having nearly given up on the show after the disappointing season 2 and the dreadful season 3. Having finally made it through the latest season, I found it a bit of an improvement over the previous two installments, if only because (spoiler alert) June finally gets out of Gilead. But, by this point, June has become very unpleasant company. While other women in Gilead are put to death for little or no reason, June somehow has managed to survive. This season, several more handmaids perish because of her determination/stubbornness and yet know-it-all June keeps going and going, scowling and giving that crazy-eyed look toward the camera. As for the season's final episode, what the freaking heck was that? Are we really to believe that Gilead would let rogue commanders like Nick (Max Minghella) and Joseph (Bradley Whitford) release a couple dozen women in exchange for Fred (Joseph Fiennes) and then permit another dozen or so already liberated women into so-called neutral territory so they can pummel him to death? That might have been very satisfying for the increasingly vengeful June but what in the world did Gilead get out of it? As much as I admire Elisabeth Moss, her June has lost all subtlety. Her poor husband (O-T Fagbenle) must be wishing she never made it to Canada. The great Ann Dowd is still great but her Aunt Lydia no longer seems to serve much of a purpose. I have no idea anymore what side Nick and Joseph are on. If they're good people and it's so easy for them to get to Canada, why don't they just stay? For that matter, why do I stick around watching this incessantly gloomy mess? Maybe, after 46 episodes, I'm hoping there will be a satisfying conclusion. Please let the next series be the last.

Awesome, would recommend!

Maybe I have a different view of S4 than some of the other reviewers here because I binged watched from S1E1 to the end of S4 in one week. S4 had me saying "Yes!" on numerous occasions. Cheering on June being able to seek some revenge. I do look forward to S5.