Where to watch
Buy from $1.99
Buy from $1.99
Buy from $1.99
You might also like
What We Do in the Shadows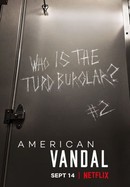 Rate And Review
News & Interviews for Atlanta: Season 3
Audience Reviews for Atlanta: Season 3
Not their best season. Its all over the place. There is a lot of self realization, but it doesn't seam like a T.V. show. It's like each episode is its own show. Its all a little to artsy for me. Not really holding true to the name "Atlanta"

Not much else to say except that this is one of the best shows ever made. I personally enjoyed the new format of season 3.

LOL, the funniest 10 episodes ever!!!!!!!!!!!!!!!!!!!!!!!!!!!!!!!!!!!!!!!!!!!!!!!!!!!!!!!!!!!!!!!!!!!!!!!!!!!!!!!!!!!!!!!!!!!!!!!!!!!!!!!!!!!!!!!!!!!!!!!!!!!!!!!!!!!!!!!!!!!!!!!!!!!!!!!!!!!!!

The 21st century Twilight Zone of social commentary

I think this season started off strong but then it started to scatter. There were no particularly bad episodes but for sure some weaker ones. It was a different approach and a different way of doing this show which I can appreciate them for trying. The premise of the episodes were not the greatest but the characters carry each and every scene no matter who it is. Can't wait for the final season.

It reaches some impressive levels of stupid, including a Liam one

Boring and so many things in this season make no sense at all. First two seasons were vastly better. I'm only on the 4th episode but this Socks guy is annoying as all hell and it makes no sense that he's hanging out with the main characters. He was clearly a racist but they just have problem with him apparently.

Absolute genius. This show gets better and better every season. Review bombers almost can't keep up with it's inherent quality. Glover can do no wrong. This is beyond great telelvision this is art. I could pontificate for pages about how good this is, but why? If you watch it you will know.

I like that in Season 3 of Atlanta - they spend most of it outside of Atlanta. I also liked how weird and abstract it got. Rather than play it safe.

I loved Atlanta seasons 1 and 2, watched it multiple times over. Season 3 was not Atlanta. Even when the core cast was on the screen, it was mostly a dull, unfunny affair. The standalone episodes tried hard to be woker than woke and Jordan Peeler than Jordan Peele, but mostly fell flat, as if written by tumblr. Donald Glover complained that his series was being compared to "Dave," and it felt like he went out of his way to leave the core audience behind and write to the critics. They seem to love it. None of my friends who watch Atlanta had anything good to say about s3.