Solar Opposites: Season 2
(2021)
Where to watch
Subscription
You might also like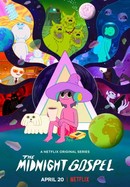 Rate And Review
Solar Opposites: Season 2 Videos
Solar Opposites: Season 2 Photos
News & Interviews for Solar Opposites: Season 2
Audience Reviews for Solar Opposites: Season 2
LOL, the funniest 08 animated episodes ever!!!!!!!!!!!!!!!!!!!!!!!!!!!!!!!!!!!!!!!!!!!!!!!!

Greatly expands on what the previous season laid down.

so funny. i can't wait for more

Second season about at the same level as season 1. Nothing to hate really. It's good go watch it!

The sophomore season of one of the best sitcoms currently airing, is once again a huge success, bringing the strengths of the first season back, while establishing more characters and developing pre-existing ones, as well as world building. This season feels far more comfortable with its identity and knows exactly what it wants to be. The season does suffer from a feeling of being incomplete due to storylines not resolving sufficiently and ending abruptly. The B plot is also weaker this time due to the sudden cut off. 7.5/10

It's better than the first season, but once again...The animation and voice acting is great, but the story's all over the place. The main characters still aren't very interesting (expect for The Pupa), and the only thing that I really liked about the show...Was the things happening inside of the walls. Overall, it's still good and I'll recommend it. Rating: 70%

RATING: A+ Creator: Justin Roiland & Mike McMahon Solar Opposites Season 2 is again incredibly funny and gory and even gives you stuff to think about. The Voice Cast is hilarious and especially the guest voicing by Tiffany Haddish is always great. The animation is great and because Hulu isn't Network Television they can curse and have gory images, much to the shows advantage. The writing is great as well and the B-Storyline In the Wall just might be one of the greatest B-Storylines ever.

Incredibly unique, hilarious, and interesting.

Genius. Completely unpredictable that's fun and also relatable.