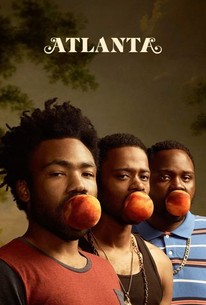 Where to watch
Buy from $1.99
Subscription
Buy from $1.99
You might also like
What We Do in the Shadows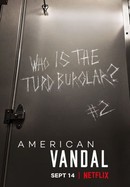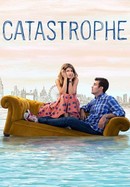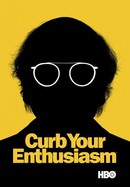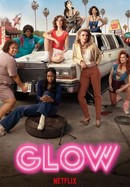 Rate And Review
News & Interviews for Atlanta: Season 1
Audience Reviews for Atlanta: Season 1
Fantastic show, great characters and some bizarre story lines

Greatest show of all time period!

"Atlanta" proves itself to be the best show on television, intricately balancing real-life and comedy without missing a beat. The show's refreshing writing is deeply layered with cinematography unparalleled with other network TV shows. In the end, "Atlanta" sets the bar for any show that deems itself worth watching.

Atlanta is a stylish, smart, and hilarious vehicle to show that Donald Glover is one of the best of his generation. He doesn't do it alone of course, Brian Tyree Henry, LaKeith Stanfield, and Zazie Beetz add their plentiful talent to the concoction as well. What results is a show about rap, race, and millennial struggle with atmosphere that has to be experienced to really be understood. Atlanta likes to subtly (and occasionally very obviously) inject weirdness into an episode. Whether it's a man on a bus with cryptic advice and a Nutella sandwich or it's a rapper with his invisible car Atlanta always has the viewer asking "wait... what?" at least once an episode. It keeps you on your toes and begs you to evaluate the oddities for motifs and meaning. Donald Glover plays Earn, a recent ivy league graduate with the prospects of a high school dropout. Aimless and penniless Earn hears about his cousin's newfound success as an underground rapper and decides that he could try and manage his career, something with which Earn has zero experience. His cousin Alfred, played by Brian Tyree Henry, is an up-and-coming rapper who performs under the name "Paper Boi." Paper Boi is an unruly and quick to anger gangster rapper who's out to make money and build his personal brand. Alfred is often spotted with his right hand man, Darius, played by the outstanding LaKeith Stanfield. Constantly dazed and always surprising Darius is often spouting off about the inevitabilities of life with a surprising amount of insight for someone who is almost constantly tripping. Last, but certainly not least, is Zazie Beetz who plays Vanessa, mother to Earn's daughter Lottie. Vanessa is constantly worried about perceptions, especially when it comes to her relationship with Earn, although as the season goes on we see this obsession with expectations melt away. Vanessa is trying to do what polite society deems "expected," but with each attempt she comes away understanding a bit more about why that whole game is nonsense to begin with. Atlanta as a whole is heavy, witty and fresh. You won't find anything else like it on television and that's a guarantee.

Atlanta addresses a wide range of issues in nuanced, often comedic experiences amongst its main cast as they navigate the difficult terrain of becoming a successful rapper in the world of social media. It is commentary without the need of saying anything and that's incredibly effective. The first season is dry-humor gold, and I almost preferred it to the second where the series settles down into more of a drama. With that said though, experimental episodes in season two were great with fun bizarre escapades like "Barbershop" and "Teddy Perkins" the latter having the same eery tone of Peele's 2017 "Get Out" film. If you like dry comedy as much as I do and are a big fan of awkwardly hilarious situations with authentic characters, Atlanta is definitely for you. Can't wait for Season 3!

The funniest, and most creative show I have seen in a long time. Nothing like it, the characters are incredible, especially Darius.

A very smart show. It's good at depicting and engaging in an African American setting. Each episode is different and manages to convey a lot of difficult problems without being overt or preachy about it. The conflict even lends itself to some very strong humor. The cast is also great which is fortunate considering that the show doesn't have much in terms of overarching plot but instead focuses on giving a very realistic experience

Atlanta's season one is a masterpiece!

Best show on TV! Naturally funny without trying too hard. True to the city. It's a realistic glimpse of Atlanta. It'll feel as if you went to visit for the weekend and never want to leave. Random, cozy, there's a beautiful sense of familiarity and welcomness. You'll love it!

Smart and stylistic. I truly enjoyed each episode.